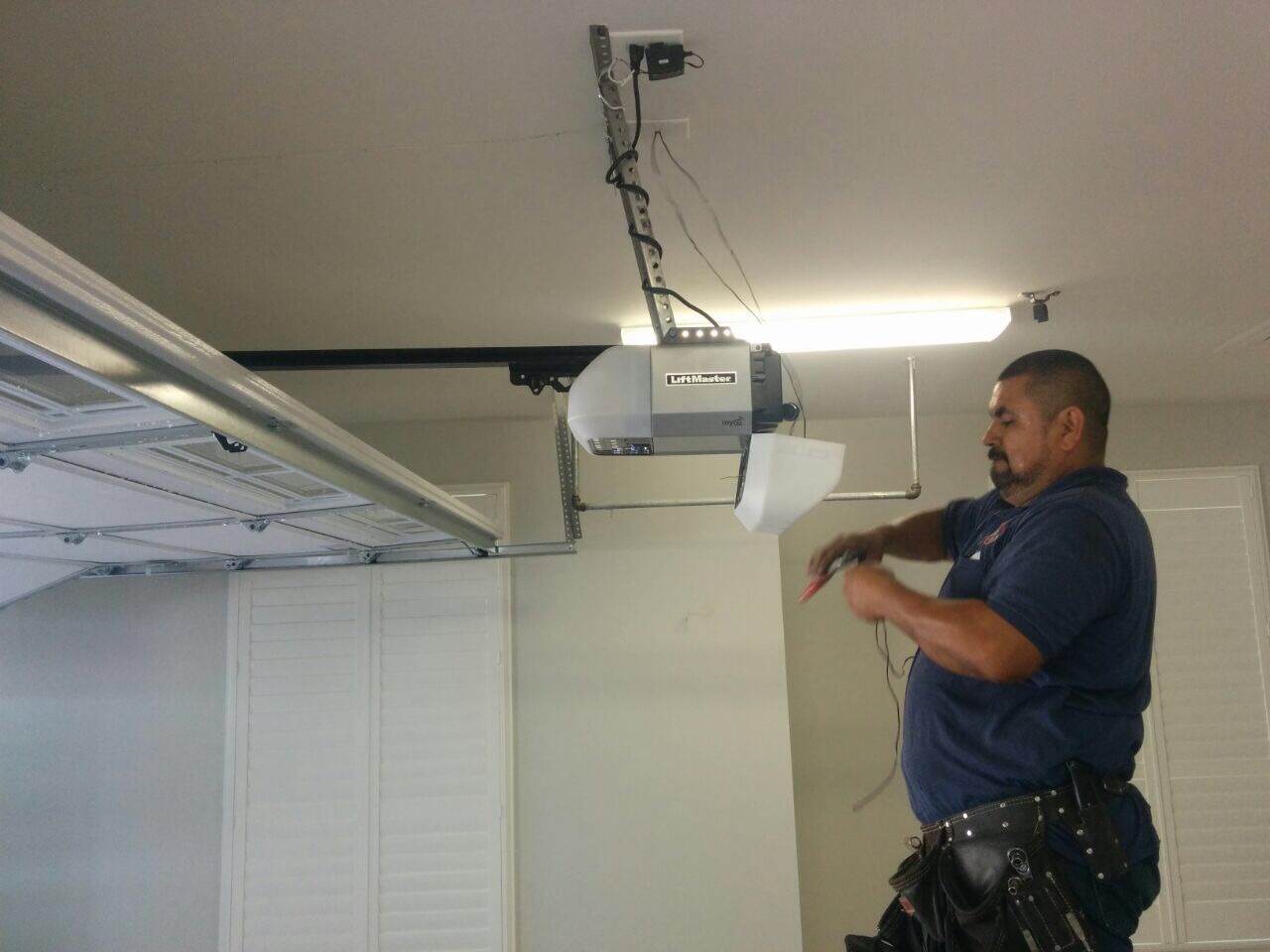 The necessity for electric garage door openers today is tremendous. Electric openers do not just move the door automatically but make sure it moves safely. With their reverse system and emergency release rope, electric operators ensure accidents are prevented and convenience is ensured. They can be mounted on walls too, but they are usually placed on ceilings. They have a motor with sufficient horsepower for the door's requirements and there is also a drive guide, which connects the motor with the trolley found on the door side. When the motor is activated via the switch on the wall, the keypad or clicker, the chain or belt drive transfers the motor's power to the door. That's how electric door openers move.
We excel in electric opener maintenance
The importance of electric openers is huge and that's why every garage door repair related to them is of the essence. They make sure the door will open and close properly and all the way and will move with safety. For this reason, the maintenance services offered by Garage Door Repair Chanhassen are meticulous. Our professionals give great significance to all parts comprising your Marantec or Liftmaster door opener, solve possible issues, tighten fasteners and make sure the sensors are adjusted. We are available to our customers every time the reverse mechanism doesn't work well or the photo eyes need checking and adjustment.
Our garage door opener repair services are immediate when there is urgency but also fast for casual problems. We are particularly interested to solve the tiniest issue with your Genie opener and openers made by Craftsman or Sears. As specialists in all brands, we make sure issues are detected and taken care of with speed. We are efficient opener specialists, very accurate and proficient during the installation of new openers, and equally thorough during their regular service. With our knowledge, we can provide information and assistance to all clients and guarantee immediate solutions to opener problems.
If you want the best service for your door operators, call us!